We promote recovery and wellness at every stage of substance misuse through shared experience, proven steps, and supportive accountability.
At Ten16, recovery is not just about staying alive or quitting using.
You may have lost a lot due to alcohol or drugs. You may be feeling scared, ashamed, angry, or hopeless. We know because we've worked with thousands of people walking the same difficult road.
A 501(c)(3) nonprofit operating since 1979, Ten16 Recovery Network has been helping people just like you for decades.
We offer a range of substance misuse and addiction treatment and support services in Central Michigan, and we know that recovery is possible.
It's about finally
being free

.

It takes courage to ask for help. It can be scary to find a new way of living. It may be difficult to believe that recovery is even possible at all.

But think about it like this: How much will you gain when you can finally live free?

Without substances getting in the way, will you be…
Free to be a better parent, child, or sibling?
Free to form more meaningful relationships?
Free to make amends?
Free to confront the past and move beyond it?
Free to find real purpose and fulfillment?
Whatever freedom looks like to you, please know that it IS possible. You deserve to live fully, and we want to help.
It's better now than it has been in years. I'm working steady. I spend everyday with my wife and my beautiful daughter. My wife and I are expecting a baby soon. Being clean and sober, I am confident I can give my baby a great new life.
– Anonymous,
Ten16 Residential Rehab Client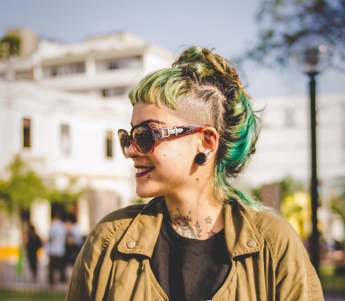 This is by far the best recovery housing I've been to.
It's clean, we have dinner, we have bonfire meetings sometimes.
– Ten16 Client,
Recovery Housing
[I like the] welcoming/nonjudgmental environment. We are kind of a small family together.
– Ten16 Client,
Outpatient Counseling
The interaction, support, and follow-up is what I like best. It is really hard to interact in this same way with the doctors and nurses and feel like they care in the same way. The nurses and doctors also don't have the ability to follow-up once we leave the hospital. Feeling supported for the last couple months has really meant a lot.
– Ten16 Client,
Project ASSERT
They are fair and understand, and I can be open and honest with everyone there. I feel safe and comfortable.
– Ten16 Client,
Recovery Housing
Meet some of the Ten16 team
Our staff
understands

where you're coming from
Meet Greg
Recovery Coach, Saginaw
I love working at Ten16 because to receive help is a great thing. I have had those feelings that come from doing good, changing one's lifestyle and achieving a mental prosperity that gives life new meaning—and I want to help clients achieve those.
I heard about Ten16 from clients who had been involved with the program and every person described it as being great organization that cares about its people.
Meet Cher
Prevention Coordinator, Mt Pleasant
I like what I do as a Prevention Coordinator because it gives me the opportunity to work with youth, which is exciting, challenging, and inspiring. The youth have a lot to teach me as well! It is rewarding to see the maturity and insight that the youth have already although not fully developed mentally, physically, emotionally.
Prevention work has given me the opportunity to empower people to change their lives for the better. The youth I work with give me a brighter perspective.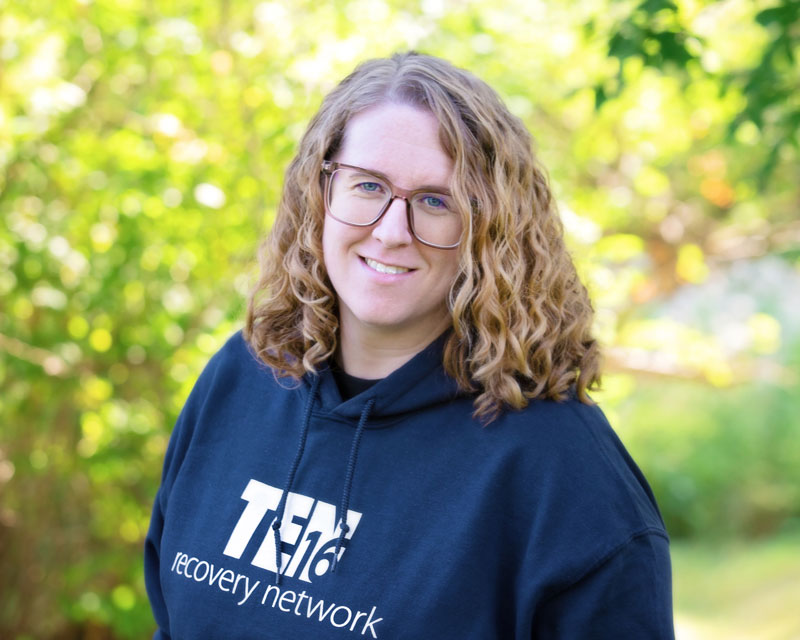 Meet Alyssa
Outpatient Therapist, Midland
I really enjoy getting to know people, helping them to better understand themselves, assisting them in creating meaning and purpose. I believe the more we know about ourselves and how things work, the better able we are to make conscious decisions and changes in our lives.
I've been with Ten16 for 3.5 years, and I love working here because this is an agency where I have not had to fight for the value and worth of my clients as people. We recognize the clients we serve as valuable members of the community.
Meet Amanda
Recovery Navigator, Residential Treatment Midland
Working for Ten16 has made me feel a part of an amazing team living in the solution.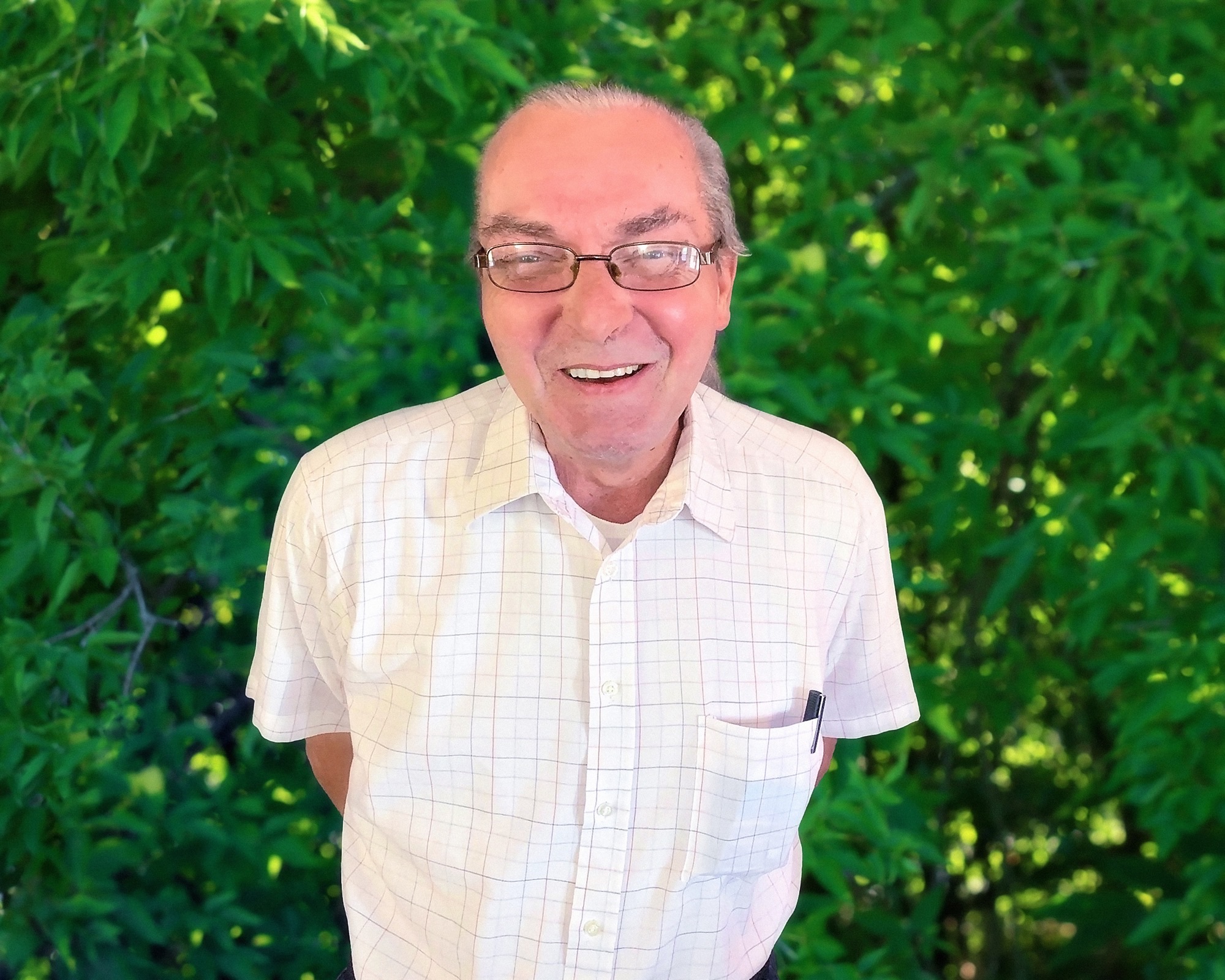 Meet Steve
Wellness Advocate, Big Rapids
My name is Steve Graber, and I have been working the past 6+ yrs with Ten16's Project ASSERT. When someone at the hospital may be having trouble with substance use, I go and have a conversation with them. If they are interested in making changes, I become a resource person, able to connect them with the appropriate treatment options available to them.
As a person in long-term recovery myself, I find this work very rewarding and an opportunity to give back to individuals who may be as lost as I was. I "speak their language," and my coworkers at Ten16 are supportive, knowledgeable and dedicated to helping people find their own path to recovery from addiction.
GUIDING PRINCIPLES
What we believe

about recovery
Recovery can start anywhere. Whether you're coming to Ten16 from a court mandate or out of a purely personal decision, we will start where you are. You have so much to gain from recovery, and what matters most is that you've taken the first step.
Recovery is hard. Many recovery and addiction treatment centers sell people on horseback riding or sunset massages, but we respect you too much to be anything less than honest about what lies ahead. We will not gloss over the difficulties or the pain, but we will walk alongside you every step of the way.
Recovery works better in community. We will help connect you to the natural supports in your existing community, so it's easier to maintain sobriety, even after the more intensive treatment ends.
Recovery looks different for everyone. We meet clients where they are to create personalized substance misuse treatment programs. Our services range from multi-week inpatient rehab to transitional housing to periodic outpatient counseling.
Recovery IS possible. Our goal is to give you the knowledge, skills, tools, and opportunity to start recovery and to maintain it—even when life gets in the way. You can transform your pain into purpose. You can live free.
OUR IMPACT
We've seen recovery work for almost
50 years
people impacted by Ten16's services in 2021
program locations across mid-Michigan
of staff who are in recovery and/or ACA
schools, colleges and universities served
TEN16 LOCATIONS
Serving Mid-Michigan
since 1979
Ten16 Recovery Network offers substance misuse and addiction treatment services throughout Central Michigan.
Many of our primary programs are based out of Midland, MI, including:
Outpatient counseling, prevention, outreach, and other recovery support services are available across Mid-Michigan.